So this is a brief post but one of those issues involving Samsung, Yamaha and Apple that you can spend a lifetime trying to find a solution to and getting nowhere.
The issue is was that when I turned my Apple TV off (mine is a 4K but 4th gen also suffer this), it turned itself back on about 5 seconds later. Because I have HDMI-CEC enabled on my devices this caused my HiFi stereo to turn on, and that caused my TV to turn on – all night!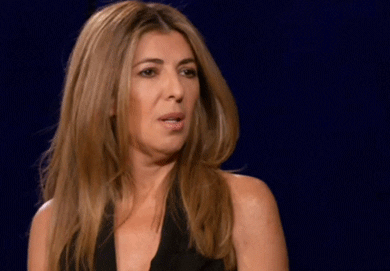 My set up is a Samsung UHD TV to a Yamaha HiFi Receiver Amp (RX-v481) to the Apple TV 4K. Everything runs through the Yamaha Home Theatre amp via HDMI and all have HDMI-CEC enabled (which is called AnyNET+ in the Samsung TV's case and in the case of the Apple TV it is in the settings menu called Remotes & Devices -> Control TV's and Receivers)
Here are some of the solutions I read about that didn't work for me:
Apple TV remote reactivated the Apple TV magically so run it flat and test if that is the case. (Didn't try it, just seemed a bit silly)
Turn off device control on Apple TV (Worked for me but I like having HDMI-CEC control on so didn't think this was an intelligent solution)
Unplug HDMI cable from TV when going to bed (of course this works…but it's a bit 'final'..right? And what a PITA unplugging HDMI cables at night)
Disable HDMI-CEC on TV or Apple TV (like #2 above it doesn't make sense to pay all this money for devices and then limit their features, but it did work doing it on the Apple TV.)
Samsung TV remote disabling (this wasn't on in my case)
The solution for me was an issue with Home Assistant. If you're not familiar with it, it is an open source home automation set up which allows you to control smart devices and other networked hardware/software like TVs, Apple TVs, Stereo's and more. You can run it from a Rasberry Pi computer.
What was happening is that Home Assistant polls all the devices regularly. This means it sends little signals out to devices to check in on what they are doing or playing at that time (movies/music), so you can control them from the Home Assistant system directly.
So, when I tell Alexa to turn off the TV (which is a command that triggers my Harmony Hub to turn off the TV, Stereo and Apple TV) it would turn it all off BUT then the Apple TV would turn on again when Home Assistant pinged it a few seconds later, then the Apple TV would trigger an HDMI-CEC command to turn on the HiFi Stereo, which would then tell the TV to turn on. So every time I turned it all off, it all turned on again. The result being the TV stayed on all night without us knowing about it as we walked out before it all triggered. ?
It's important to understand it is likely it's NOT the Apple TV's fault
There is a lot of frustration with Samsung TV's and Apple TV units for seemingly having this issue most. The thing I learned from trying all the tricks under the sun is that something is making the Apple TV turn back on. If you have it connected to a TV then perhaps it is that, or Home Assistant in my case, or some other signal calling to the Apple TV. There is a lot of shade being thrown at Apple but it seems more likely it's not an Apple TV issue directly – or a bug as such.
Quick Solution
Try turning off the HDMI-CEC feature in the Apple TV by going to Preferences -> Remotes & Devices -> then Control TV's & Receivers and change it to off.
See if that works. Any other tips please share below as there is no doubt it is going to help someone.
Endless hours of experimentation, professional work, and personal investment in Home Theatre, Hi-Fi, Smart Home Automation and Headphones have come to this.
Former owner of Headphones Canada, a high-end headphone specialty retailer.